Tilman Enss | Ruprecht-Karls-Universität Heidelberg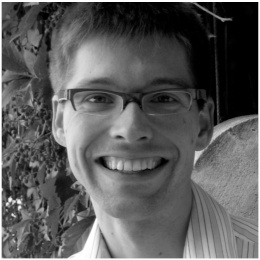 Priv.-Doz. Dr. Tilman Enss
Institut für Theoretische Physik
Universität Heidelberg
Philosophenweg 19
69120 Heidelberg
Germany
Room 006
Phone: +49 6221 54 9337
Fax: +49 6221 54 9331
Email: enss (at) thphys.uni-heidelberg.de
getting there
(
Google maps
)
my entry in the university directory (LSF)
curriculum vitæ
Teaching
Summer term 2017:
Statistical Physics (master seminar)
Winter term 2016/2017:
Theory of Ultracold Atoms
Summer term 2016:
Condensed Matter Theory
Winter term 2015/2016: Many-body physics with ultracold atoms
Summer term 2015: Condensed Matter Theory
Winter term 2014/2015: Theory of Ultracold Atoms
Summer term 2014: Condensed Matter Theory
Winter term 2013/2014: Special topics in quantum mechanics
Summer term 2013: Quantum mechanics
Winter term 2012/2013: Many-body methods in solid state physics
more on teaching
Team members
Dr. Nicolò Defenu (Postdoc)
M.Sc. Moritz Drescher (PhD student)
B.Sc. Volker Karle (Master student)

Former students and team members
M.Sc. Martin Braß (Heidelberg 2017: Phase transitions and stability in resonant Bose-Fermi mixtures)
M.Sc. Sergej Trenkenschu (Heidelberg 2017: Quench dynamics of a Fermi gas)
B.Sc. Dominik Lorenz (Heidelberg 2016: Quench dynamics in the Hubbard model)
B.Sc. Daniel Issing (Heidelberg 2015: Bethe ansatz and quench dynamics for 1D integrable quantum systems)
B.Sc. Bruno Faigle-Cedzich (Heidelberg 2015: Shear viscosity of two-component Fermi gas)


Research interests
My research focuses on many-body theory, mainly dynamics and transport in strongly correlated quantum systems, ranging from ultracold atomic gases to superconductors and quantum wires.
I work on the development of several modern and advanced theoretical tools including the functional renormalization group (fRG), Hamiltonian flows, Luttinger-Ward calculations, transfer-matrix DMRG and the newly developed Lightcone RG.
Quench dynamics in 1d chains and Many-body localization (MBL), using the Lightcone renormalization group
Many-body dynamics and transport in interacting ultracold atomic gases
Quantum critical behavior in disordered correlated electron systems
Nonequilibrium dynamics and transport in quantum dots and Luttinger liquids
Raman and optical spectroscopy in cuprates
Functional renormalization group method (fRG)
Aging behavior in stochastic systems without detailed balance
publications
my articles on Google Scholar
Funding
SFB 1225 ISOQUANT (DFG)
Isolated quantum systems and universality under extreme conditions, 07/2016—06/2020
Recent work
Konzept: Carmen Enss, Büro für Denkmalforschung und Denkmalpflege